Choose The Best Eyeglasses For Your Face Shape: What You Should Know Before Decision Day
Have you ever seen someone in their glasses and thought to yourself how perfectly their frames complement their features? Chances are, they looked so great in their glasses because they understood one simple concept: face shape! Believe it or not, your face shape plays a huge role in how your glasses suit your features… or how they don't. But what is a face shape? What kinds of face shapes are there? And how do you determine which style is best for you depending on your face shape? Don't worry. We'll be answering those questions and more in this article.
Face Shapes
There are six primary face shapes to consider when making your eyeglass selection: square, oval, heart, diamond, round, and pear. Each shape comes with unique characteristics that you typically want to enhance or balance out with your selection.
Square – A square face shape is defined by a structured jawline and cheekbones that are relatively equidistant in width. People with this face shape also typically have sharp angular forehead and chin lines as opposed to rounded curves.
Oval – The oval face shape is expressed in tall rounded features. These faces are typically slightly narrower toward the forehead and chin and wider across the cheekbones. Each point on the face is rounded rather than angular.
Heart – Heart face shapes are wider across the forehead and become narrower toward the chin. To better put this shape into perspective, you'll notice that the outline of this face shape slopes downward past a peak of high cheekbones and becomes more tapered toward the jaw and chin.
Diamond – Diamond faces are similar to oval in that they are wider across the cheekbones and narrower at the chin and forehead. The difference, however, is that this face shape is far more angular, with sharp lines instead of soft, rounded curves. The cheekbones here also tend to be higher.
Round – Round face shapes are just as they seem. These faces tend to be relatively equidistant across the forehead, cheekbones, jaw, and chin. The features are very smooth and well… rounded! This face shape is accentuated by easy, flowing curves and appears quite circular.
Pear – Pear face shapes are typically wider along the jawline and narrower at the forehead. The chin curves smoothly outward toward the jawline and ascends in another curved line as it tapers toward the top of the face.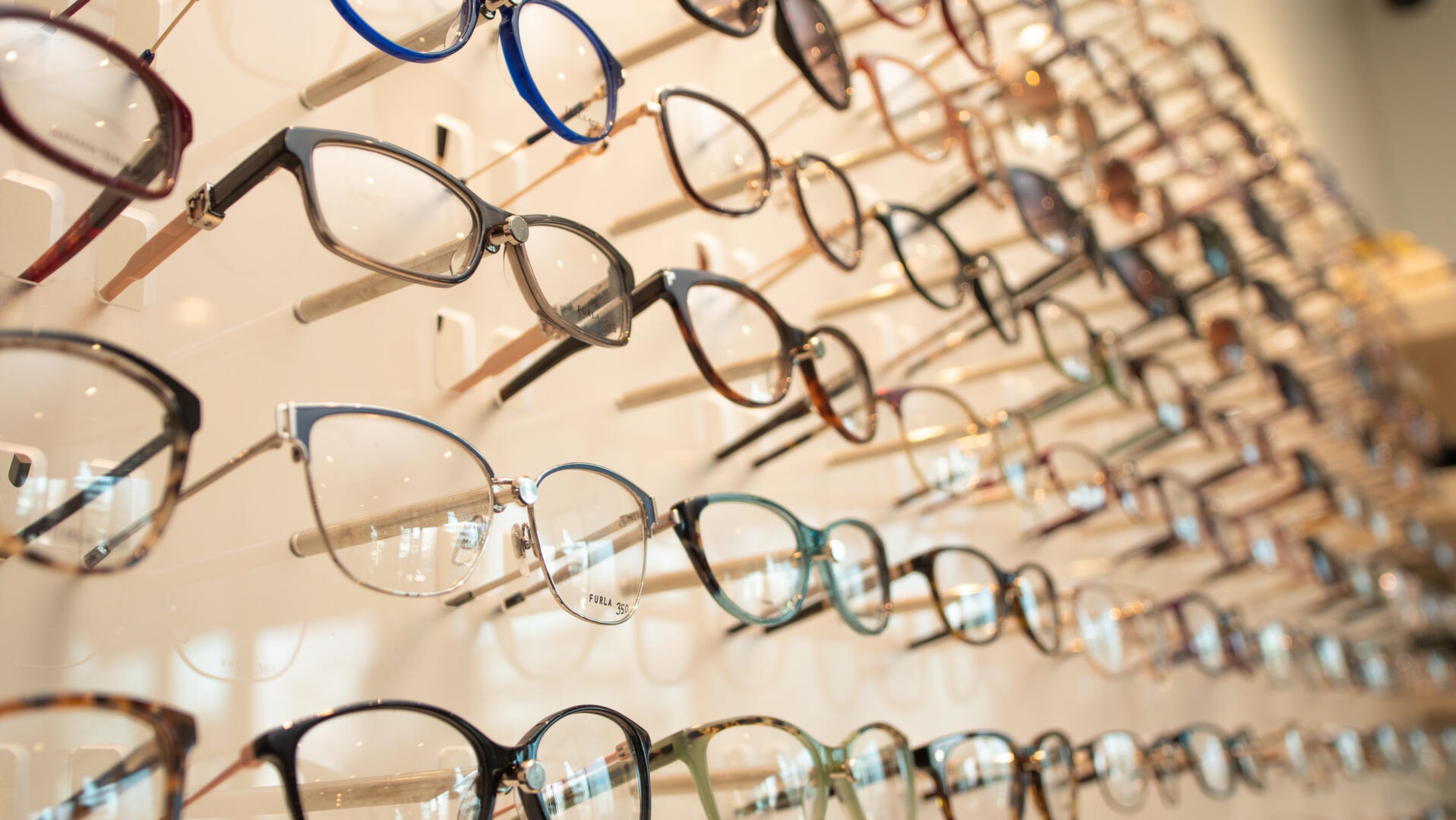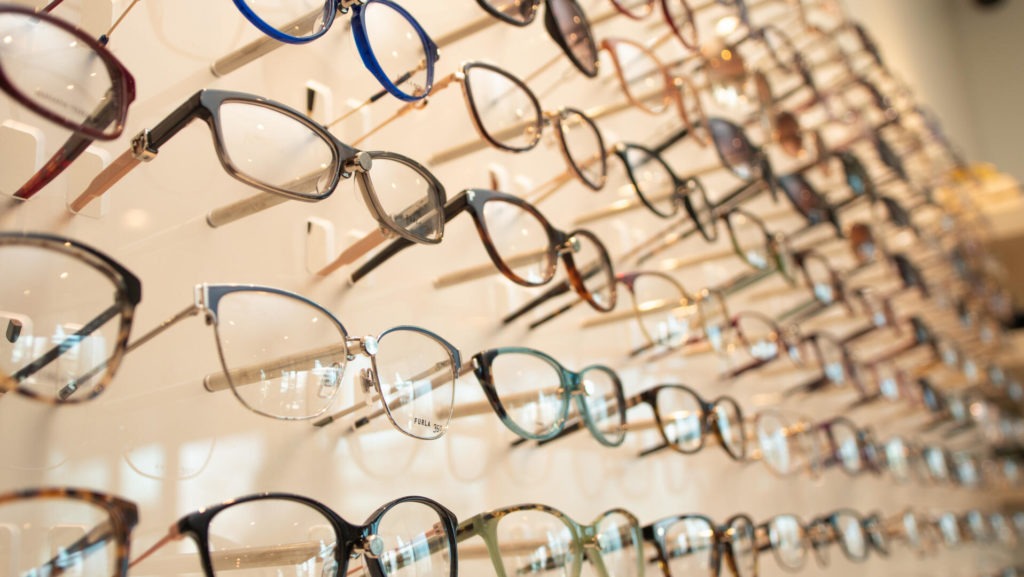 Frame Your Face With Timeless Design Styles
Every great work of art needs a worthy and compatible frame. The same is true for your face! Now that we've broken down the different face shapes, let's discuss the eyeglass frames that are the most flattering for each type.
Square
Since this is the most angular face shape, it tends to look best in styles that balance yet accentuate your strong jawline and chin while softening the face for more visual interest.
We recommend:
Round Glasses
Oval Glasses
Wire Glasses
Semi-Rimless Glasses
Browline Glasses
Cat-Eye Glasses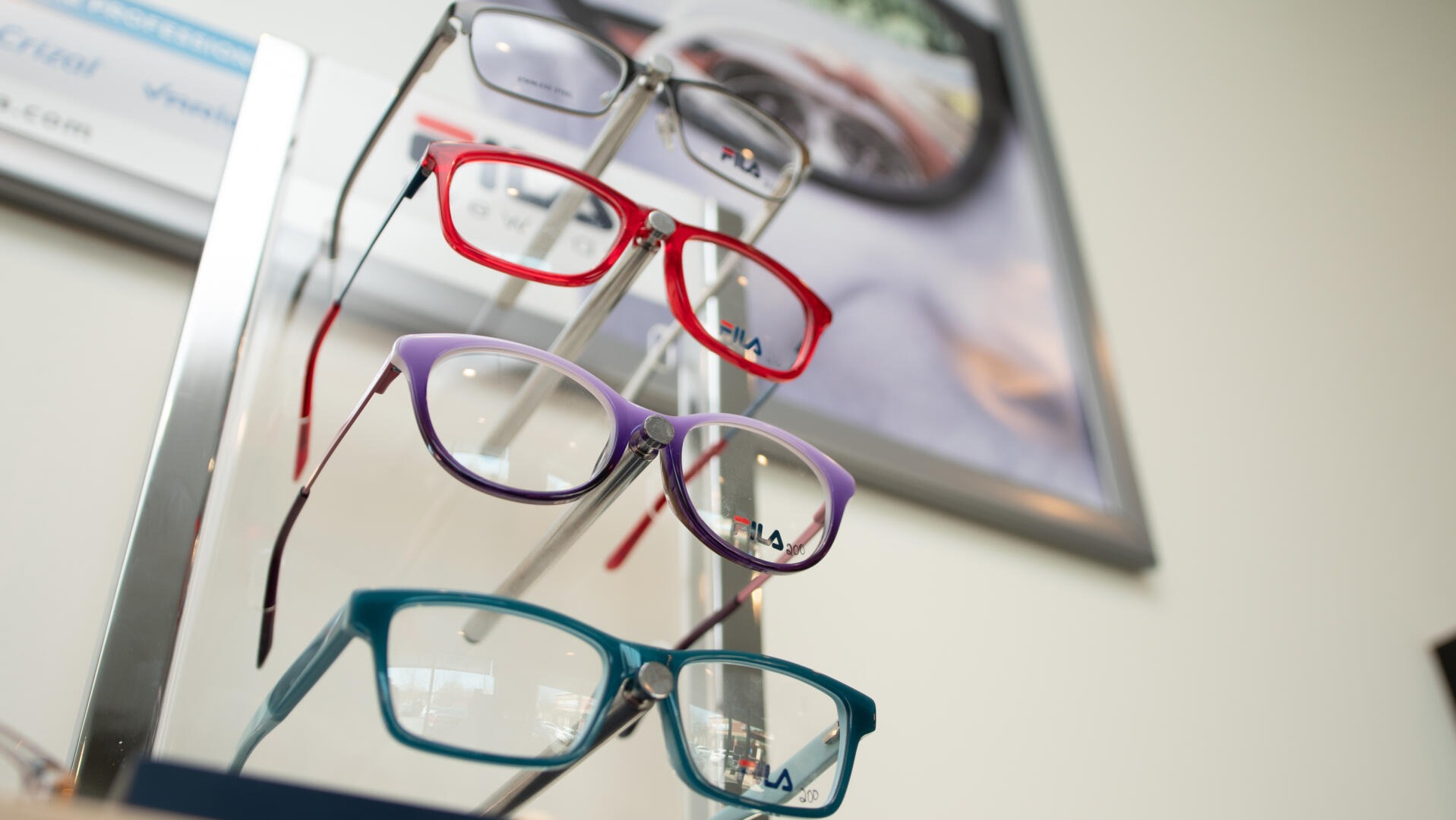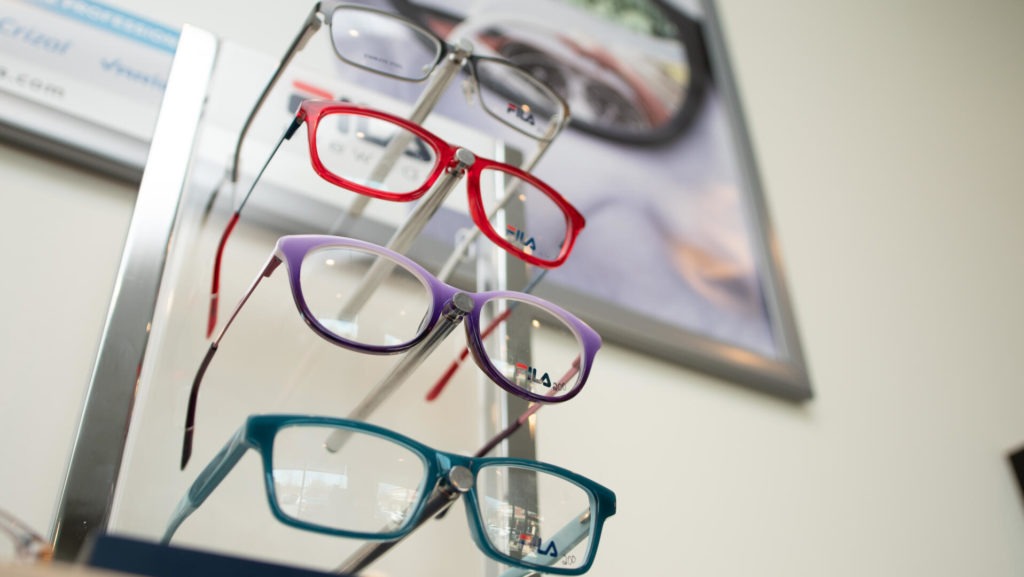 Oval
Oval faces are very common and can tend to pull off an array of styles due to their inherent balance of width and length. That said, the styles that tend to add the most visual intrigue to this face shape are the ones that contribute some angularity to your rounded features.
We recommend:
Square Glasses
Rectangle Glasses
Aviator Glasses
Browline Glasses
Cat-Eye Glasses
Heart
Heart-shaped faces also pair well with most frame styles depending on which of your features you'd like to highlight. However, since the forehead tends to be the broadest part of these face shapes, we suggest a style that balances that width while accentuating your jawline and chin.
We recommend:
Oval Glasses
Round Glasses
Aviator Glasses
Semi-Rimless Glasses
Geometric Glasses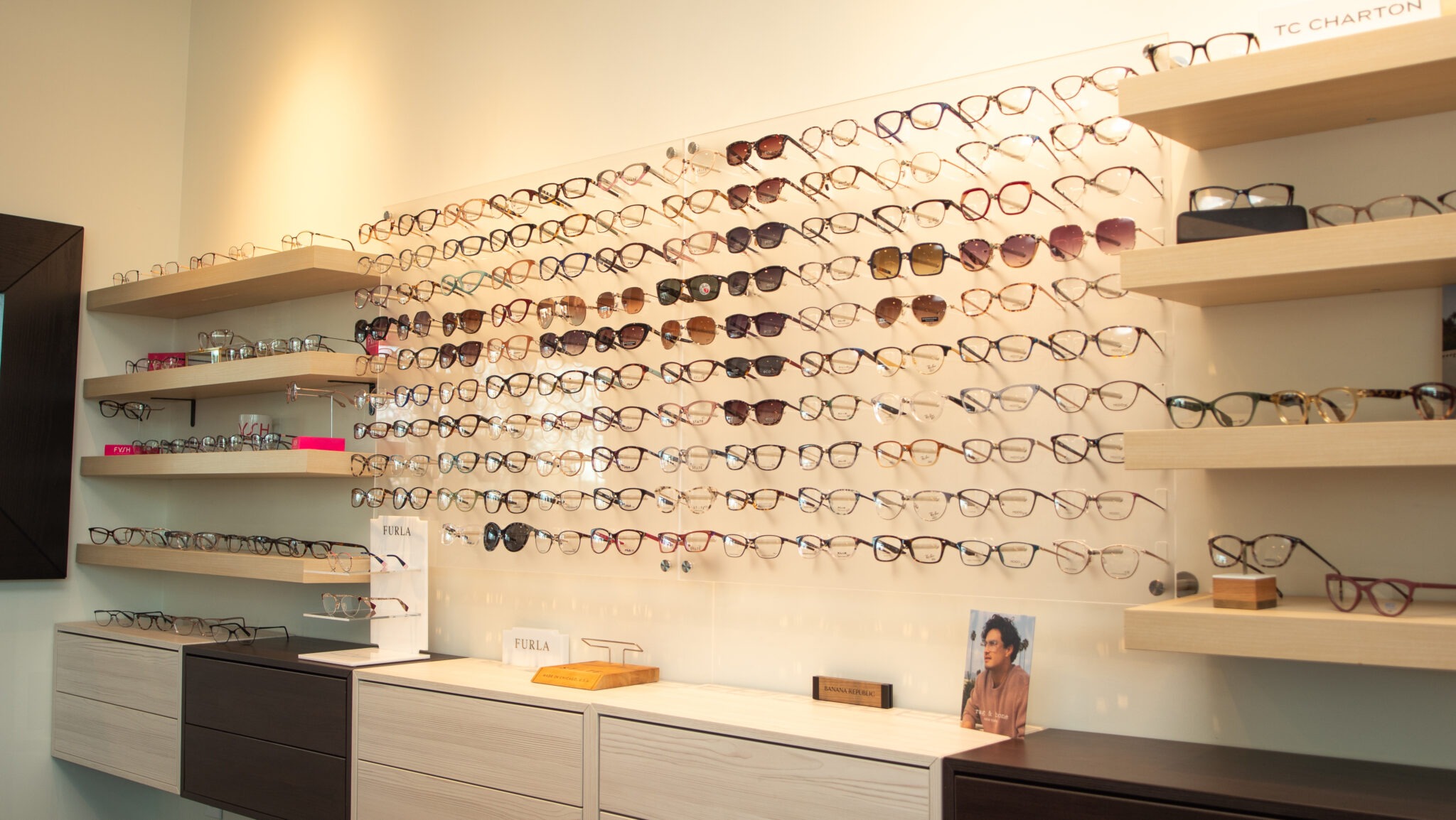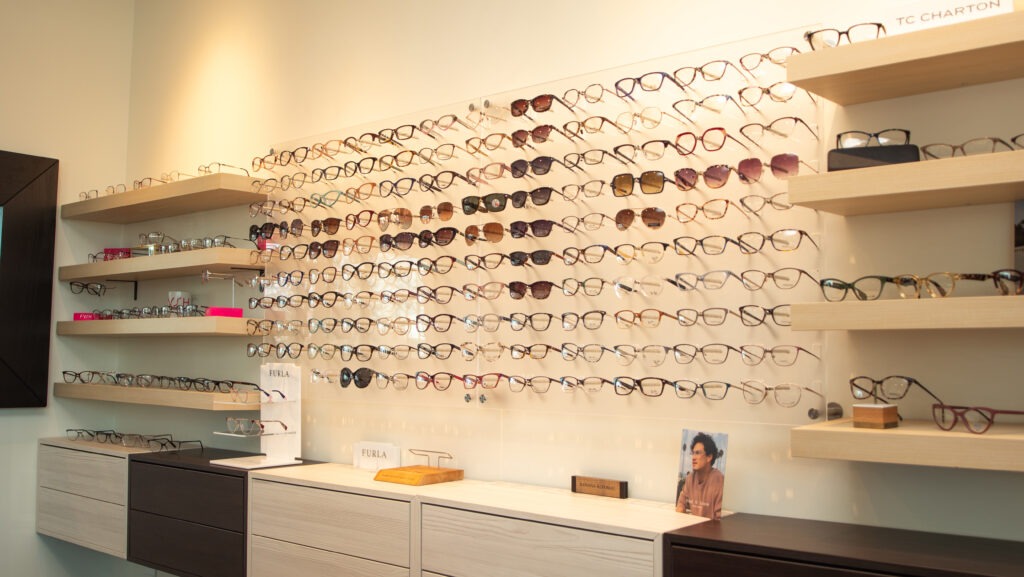 Diamond
Diamond faces possess a striking mixture of angularity, length, and width. To accentuate these features, we suggest styles that are mostly rounded to add balance and visual intrigue.
We recommend:
Round Glasses
Oval Glasses
Browline Glasses
Cat-Eye Glasses
Semi-Rimless Glasses
Round
For round faces, the name of the game is structure. Since the rounded face shape possesses lots of elegant curves and appears more circular, it's best to add some angularity with structured frames. Conversely, to further accentuate your soft features, you could experiment with larger frames that draw more attention to the eyes.
We recommend:
Rectangle Glasses
Square Glasses
Round Glasses
Aviator Glasses
Oversized Glasses
Full-Rimmed Glasses
Geometric Glasses
Pear
Since the pear shape is narrower across the forehead, we suggest a frame that adds more width to accentuate and balance the lower half of the face.
We recommend:
Aviator Glasses
Square Glasses
Rectangle Glasses
Browline Glasses
Oval Glasses
Cat-Eye Glasses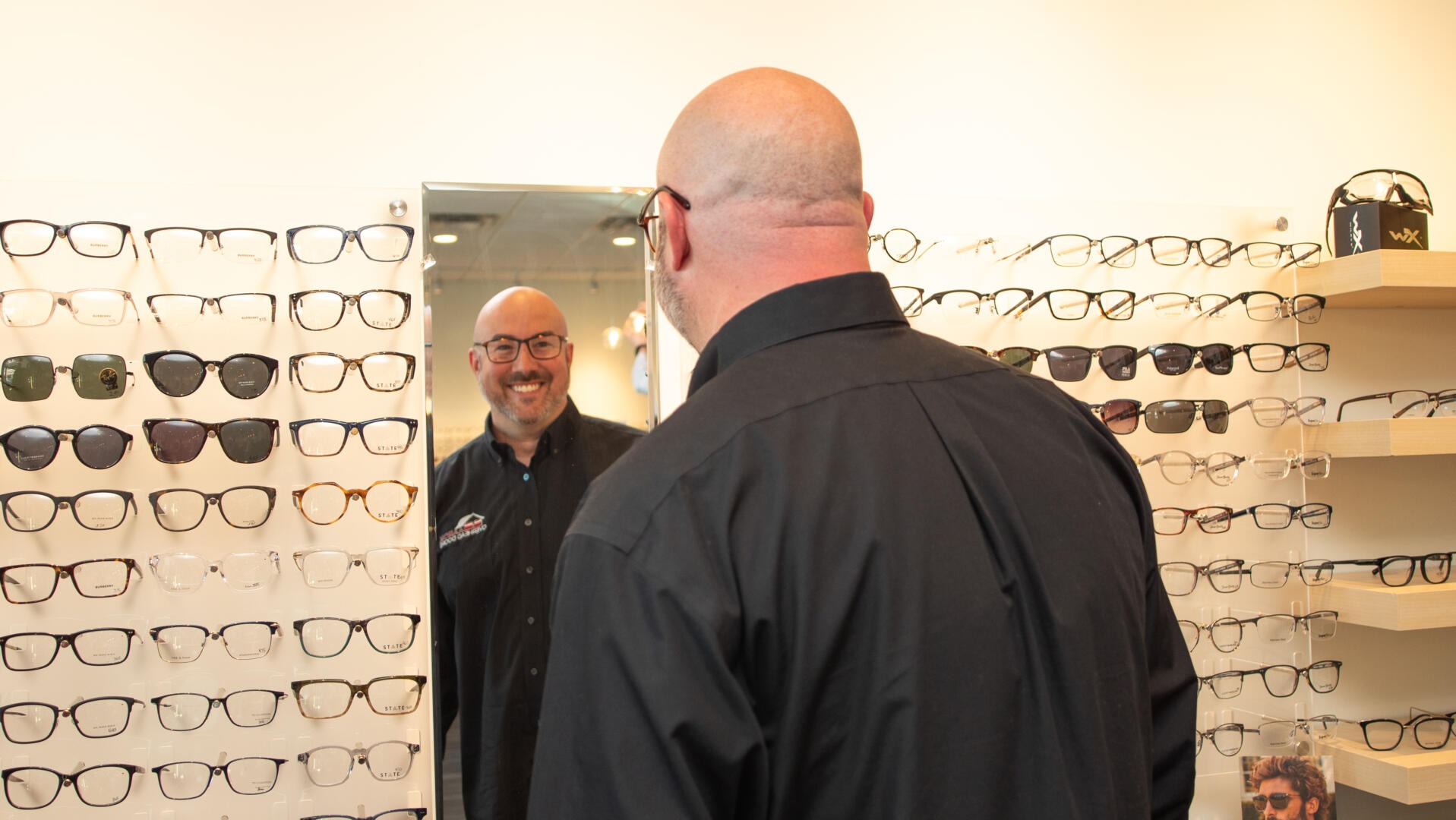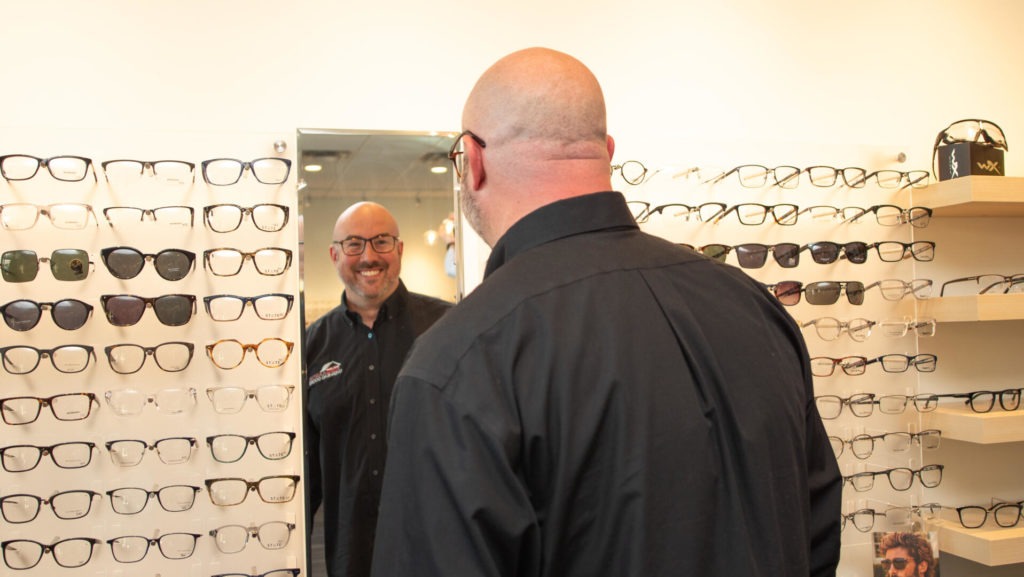 EyeDeal Eye Care Has You Covered With Every Style You Need!
Whew! So many frames to choose from! When it comes to picking new eyeglasses, the choices are endless. We know that making the right decision can sometimes be overwhelming, and that's okay! Take your time, try them out, and regardless of your face shape, we know that you'll have the confidence to rock whichever look you choose.
Still lost? Ask a professional! Our EyeDeal Eye Care team is here for you. Whether you need an opinion, a recommendation, or a cheerleader as you try on frames, we've got your back. Come see us at our office here in Buford, GA for your annual eye exam and expert advice on your new frames today!