Let Our Eye Specialists Perform Your Eye Exam Today!
---
We offer eye exams without insurance since we believe everyone should have great eye care, regardless of their situation. The vision test you take will help us make a plan to improve your eyesight and find products to suit your needs. Whatever your eye troubles are, we can help you see life better.
Our eye exams in Buford GA are quick and easy and will help start you on the path to better vision. We have the best eye care specialists to look after you and your vision. We also have emergency eye care, so rest assured that whatever and whenever you have eye trouble, Eyedeal Family Eye Care is here to help.

For a full ocular health examination, our cash pay price is $120 which includes glasses prescription and comprehensive retinal imaging.
We Focus on Family Eye Health
We're a family eye care practice, so you can rest easy knowing that your whole family is getting the best eye care possible. We offer everything from an eye checkup to emergency eye care. Our optometrists are here to help you see clearly with top-quality vision services and eye care products. Give us a call or send us a message to get the best vision care in Buford GA.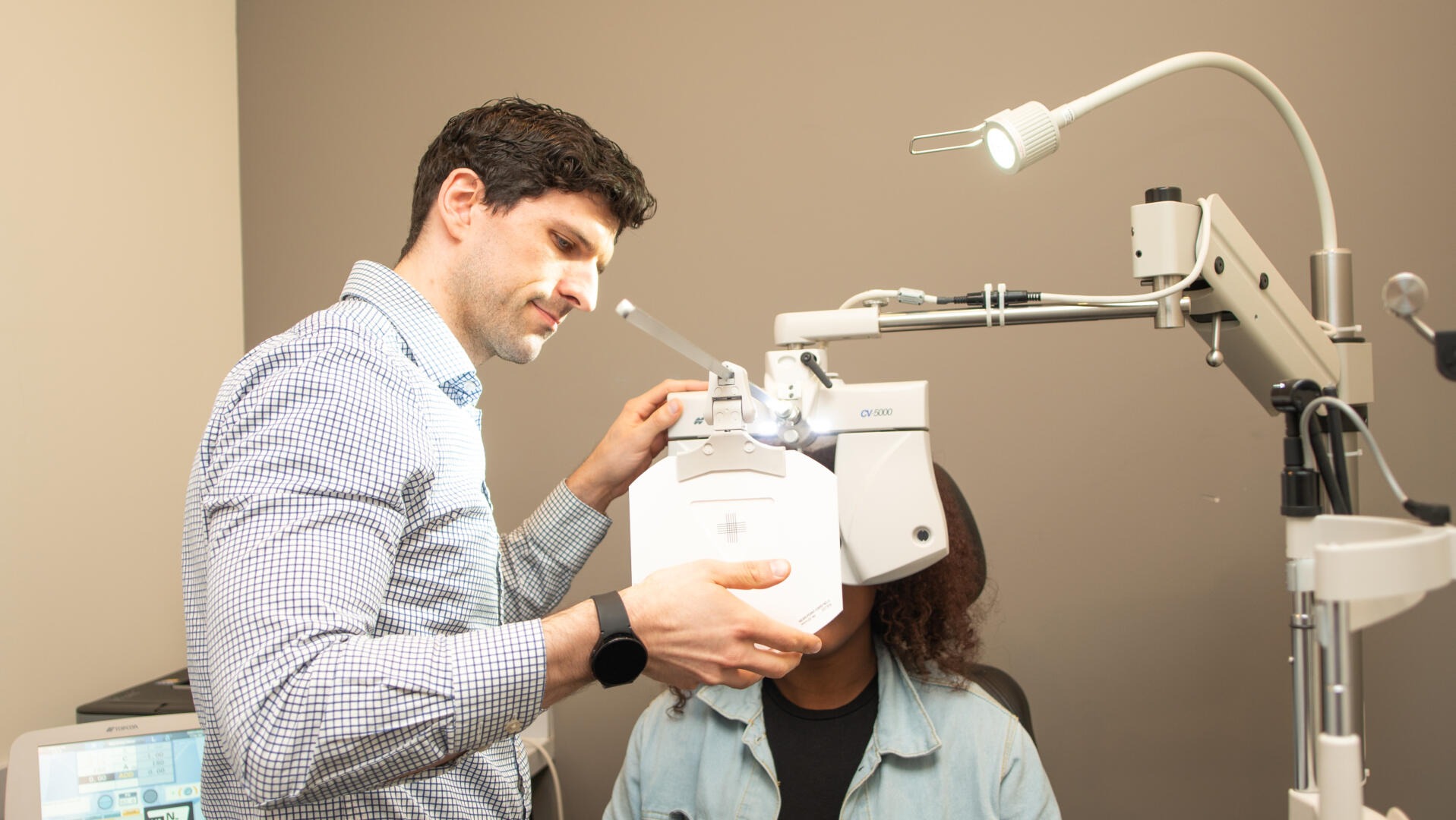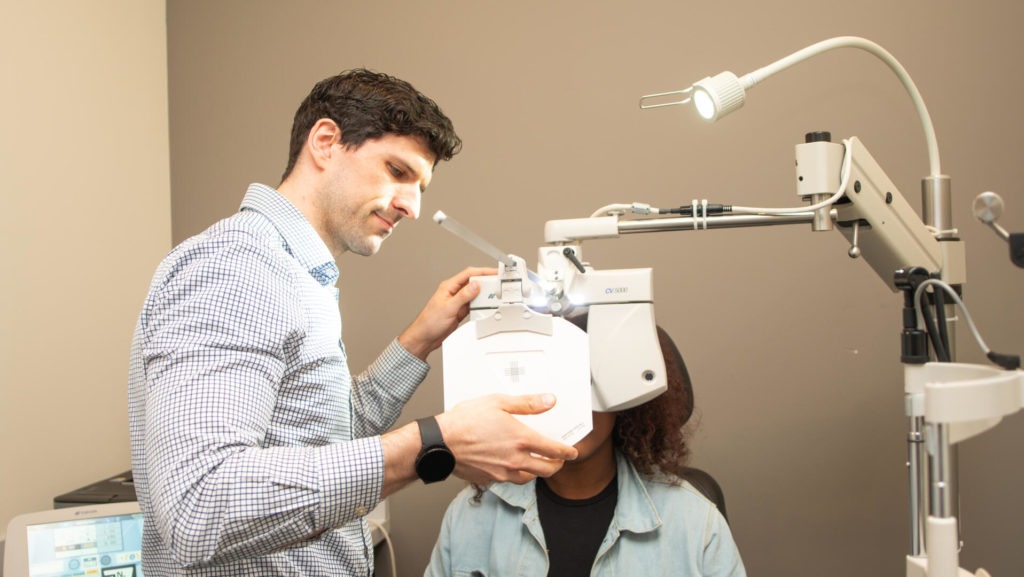 The Importance of Annual Eye Exams
---
Regardless of your age or health, scheduling annual eye exams is important to catch early signs of eye disease and assess changes in your sight. If you wear contacts or glasses, make an appointment with your eye doctor once a year to ensure you have the best prescription and products to improve your vision.
What to Expect During an Eye Exam
The tests and procedures performed during an eye exam may vary based on age, your specific needs, and any pre-existing eye conditions. While the order of these steps may vary, the following are common components involved in a regular eye exam:
Visual Acuity Test- distance test
Refraction Test- used to determine the appropriate glasses or contact prescription
Binocular Vision and Eye Muscle Control Assessment- exams eye muscle coordination
Ocular Health Examination- examines the external and internal structures of the eye
Intraocular Pressure Measurement- (air puff test) measures the pressure inside the eye
Pupil Response and Visual Field Assessment- tests the pupils response to light, nerves, and peripheral vision
How often should you get your eyes examined based on age?
Children and Young Adults – Children should have their eyes checked at 6 months, 3 years, and before starting school. As your child grows, it's important to still have their eyes checked periodically even if issues don't arise.
Over 40 – If you are over the age of 40, we recommend having your eyes examined every 1-2 years to check for age-related eye problems such as presbyopia, cataracts, and macular degeneration.
Over 60 – Anyone over the age of 60 should have their eyes examined at least once a year because the risk of eye disease increases as they age.
How long will an eye exam take?
In most cases, you can expect an eye exam to take about 20-30 minutes.
What should you not do before an eye exam?
Don't overexert your eyes.
Don't drink coffee or alcohol.
Don't forget your glasses or contacts.
Don't be nervous!
How often should I have an eye exam?
The College of Optometrists recommends having your eyes examined every two years, and more frequently if you experience problems. Children should have annual eye exams.