Which Eye Care Solution is Right For You: Contacts vs Glasses?
Eyeglasses and contacts are two common solutions for eye problems such as myopia (nearsightedness), hyperopia (farsightedness), and astigmatism. These conditions can all be treated with corrective lenses. Which solution is better, though, contacts or glasses? People have been debating this for years! In this article, we'll discuss the benefits and drawbacks of both so you can decide which is the best choice for you in the contacts vs glasses debate!
Contacts
The Benefits
Contacts don't fog up – Temperature differences or high humidity can make glasses fog up, and this doesn't happen with contacts. Contacts also don't get splattered by rain or snow!
Ease of use during physical activity – Contacts don't get in the way of physical activity. This makes them an excellent option for athletes involved in various sports or those who engage in high-intensity workouts, hobbies, and jobs.
Contacts are aesthetically pleasing – With contacts, nobody has to know you are wearing corrective lenses. They don't obscure the face or draw unwanted attention.
Wider field of vision – Since contacts move with the eye and don't have frames obstructing peripheral vision, contact users enjoy a broader field of vision.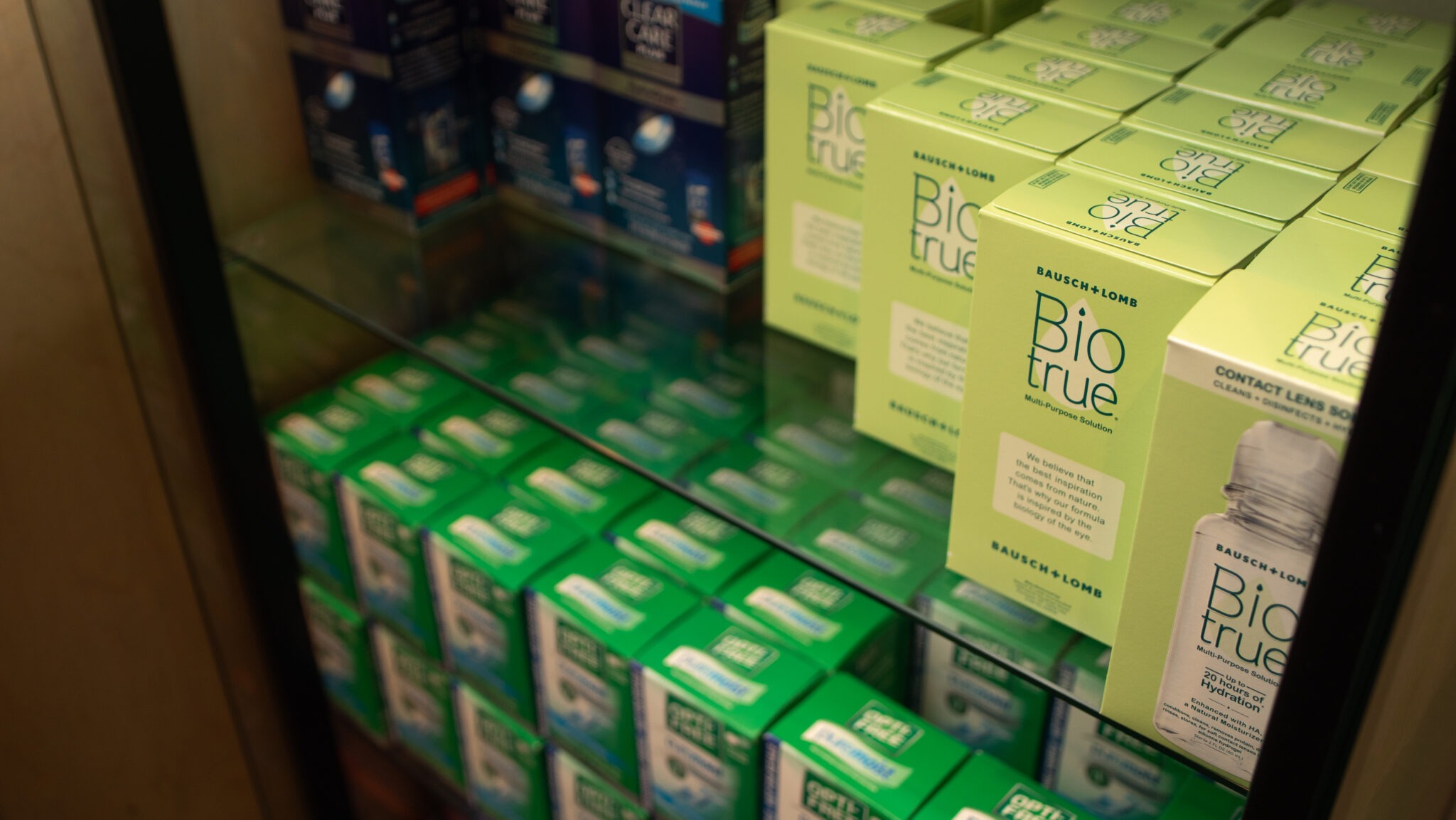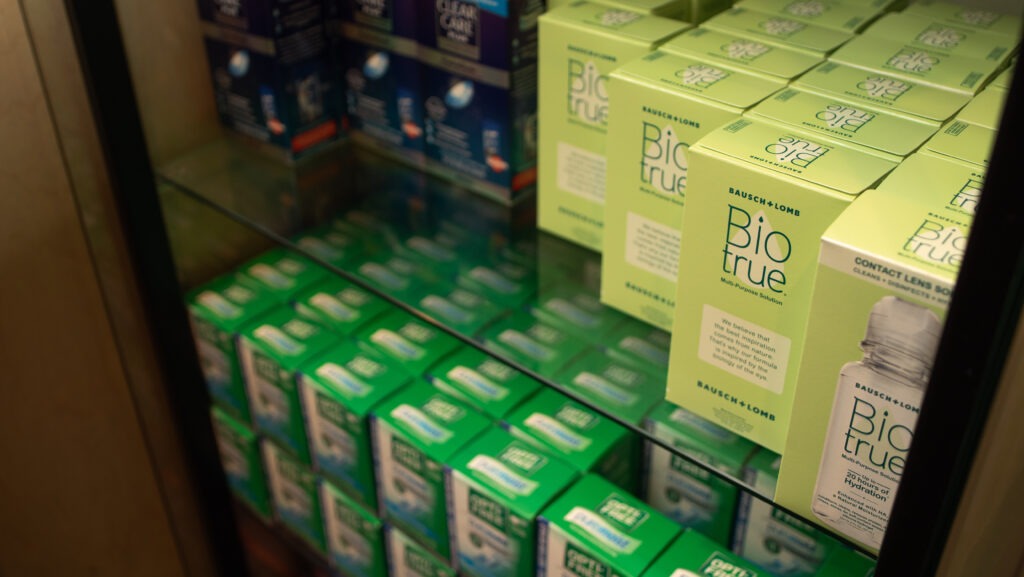 The Drawbacks
Risk of infection – If contacts are not cleaned and stored properly, this can cause infections, which can lead to serious eye problems, including corneal ulcers and even vision loss.
Potential discomfort – Contact lenses can be uncomfortable to wear, especially for long periods. Many people experience irritation, dryness, and redness of the eyes, and some can't tolerate them at all.
Additional costs – Special solutions and cleaning products are required to care for contacts, and the contacts themselves need to be replaced regularly. This adds up to additional costs, making contacts less budget-friendly.
Glasses
The Benefits
No risk of infection – Glasses are a safer option since nothing is touching the eye.
Glasses are less expensive – The cost of a pair of glasses varies widely based on the frames chosen and the type of lenses needed. Overall, glasses are cheaper than contacts because they don't need to be replaced as often.
Easier to maintain and use – All that's needed to clean glasses is a cloth, and they're simple to put on, whereas contact lenses require special handling techniques.
A fun way to accessorize – Many people use glasses as an opportunity to let their personality shine through with their choice of frames. Make a fashion statement and choose from styles such as aviator, geometric, round, classic, brow-line, rimless frames, and more!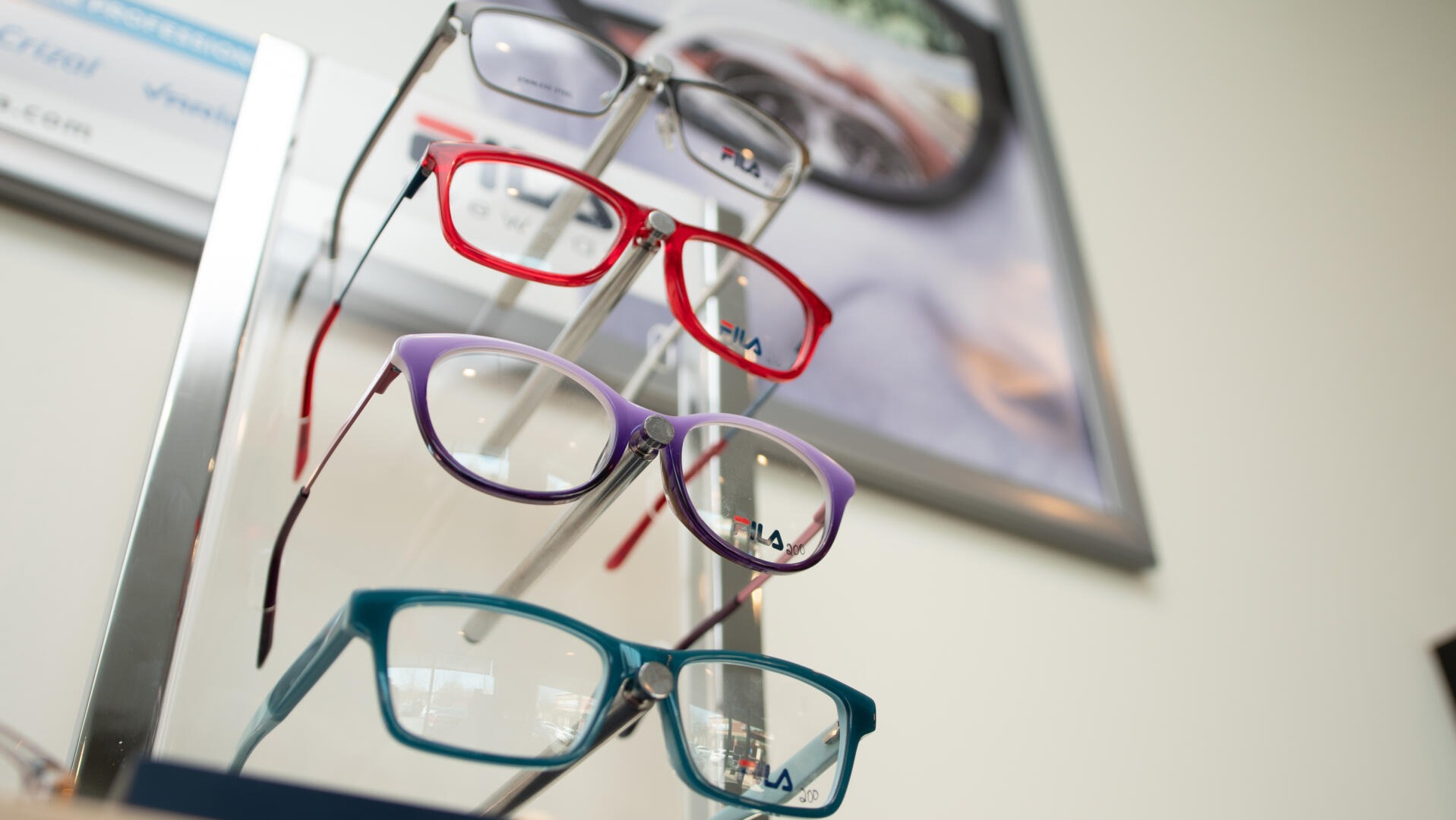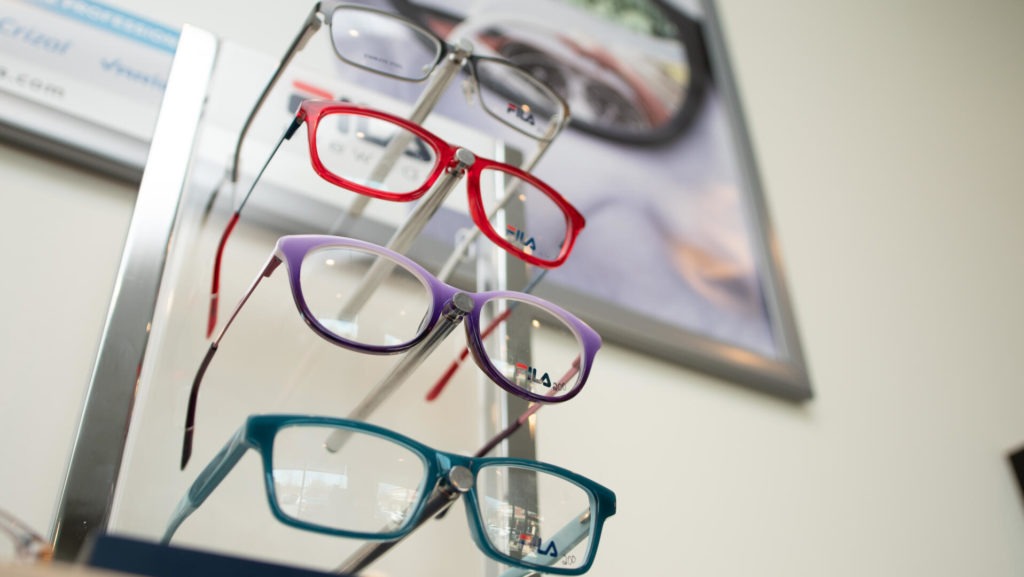 The Drawbacks
Difficulty during physical activity – Glasses can get in the way, slide down the nose, fog up, and fall off while exercising, playing sports, hiking, and other activities.
Unflattering or uncomfortable – Some people complain of glasses being uncomfortable and causing headaches, while others experience discomfort around the ears or bridge of the nose. Others consider glasses to be unflattering and prefer the subtlety of contacts.
Easily lost or broken – When people remove their glasses, even for a short time, there's a chance that they can be forgotten about or broken. Lost or damaged glasses can be a costly and frustrating experience.
Tips for Maintaining Good Eye Health
Whether you are considering contacts vs glasses to treat a recently diagnosed eye issue, or you simply want to continue maintaining good eye health, here are a few tips to follow:
Get regular eye exams every 1-2 years.
Protect your eyes from UV rays with sunglasses or hats.
Take breaks when using digital devices.
Maintain a healthy diet with lots of fruits and vegetables.
Practice good hygiene before touching your eyes or using contacts.
Wear protective eyewear around hazardous materials and while playing high-impact sports.
Manage chronic health conditions such as diabetes and hypertension.
Quit smoking to reduce your risk of cataracts and macular degeneration.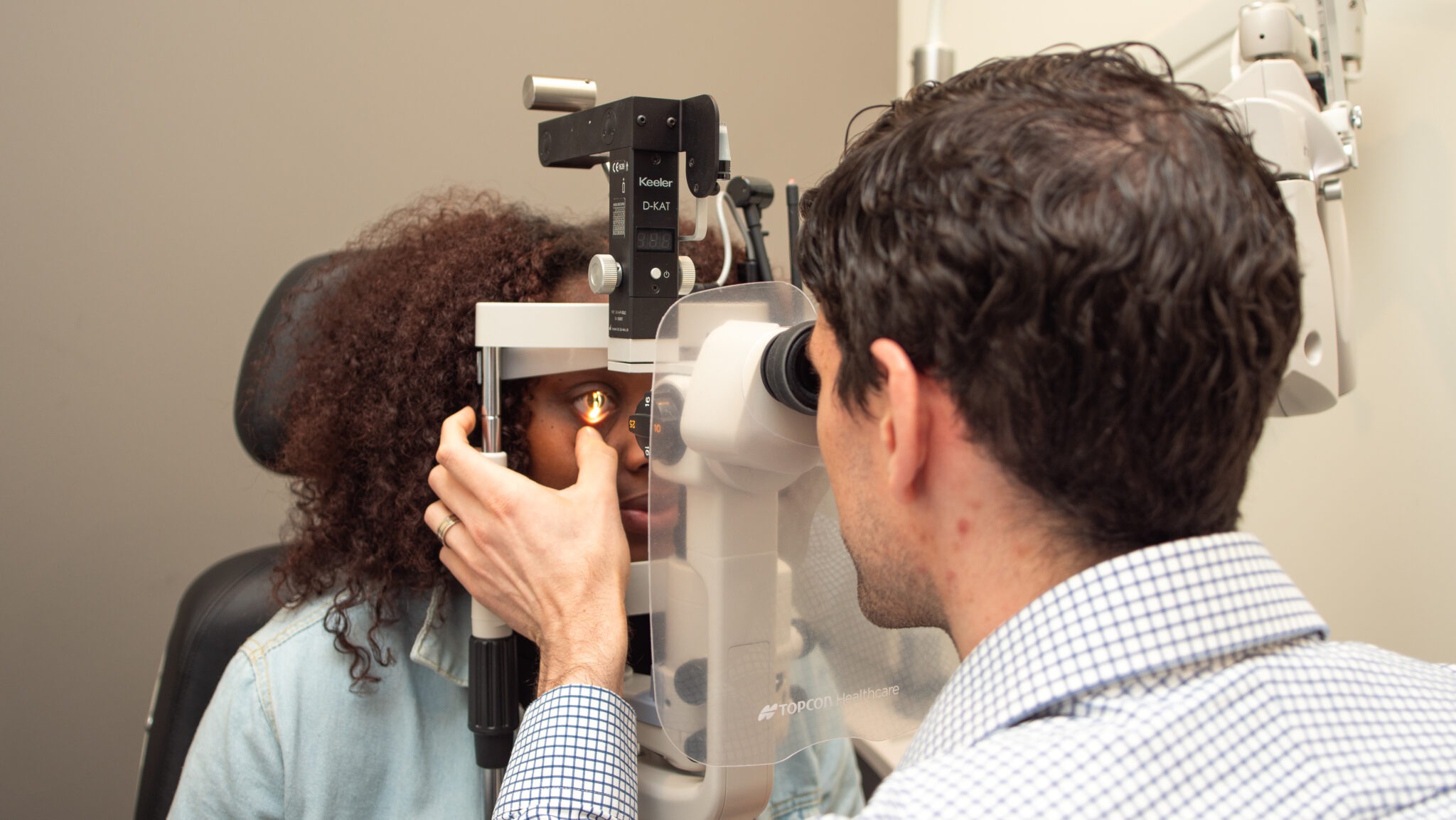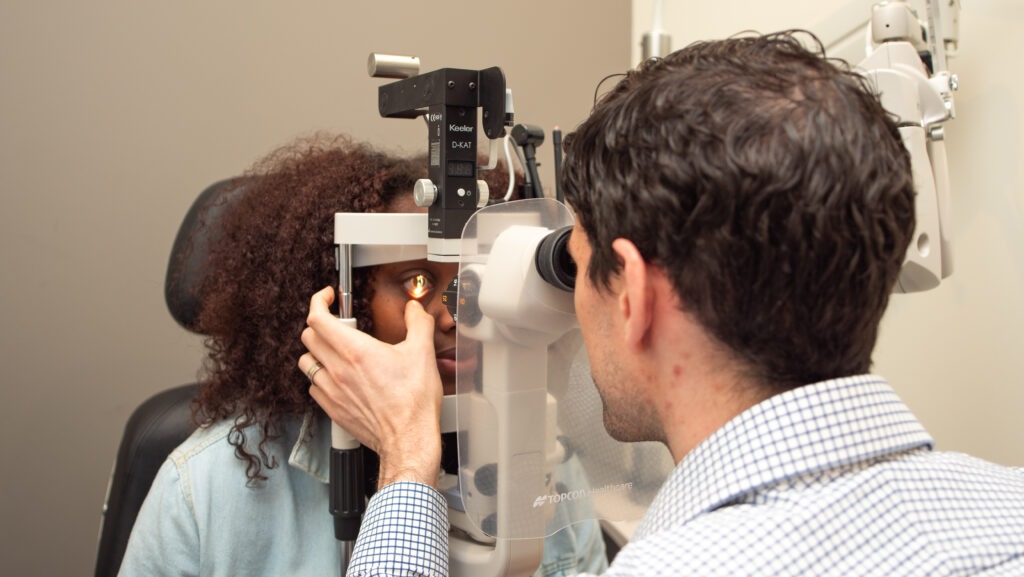 The Dangers of NOT Wearing Corrective Lenses When You Need Them
If you've had an eye exam and an optometrist determined that you need corrective lenses, then using them consistently is vital for your overall eye health, regardless of which side of the contacts vs glasses debate you are on. If a person who needs corrective lenses doesn't use them, they could experience a host of negative consequences, including:
Blurry vision, which makes daily activities difficult
Eye strain (especially on digital devices) that leads to headaches, eye fatigue, and decreased productivity
Increased risk of accidents, including car accidents or falls
Progression of eye conditions and worsening symptoms
Development of amblyopia (lazy eye) in some extreme cases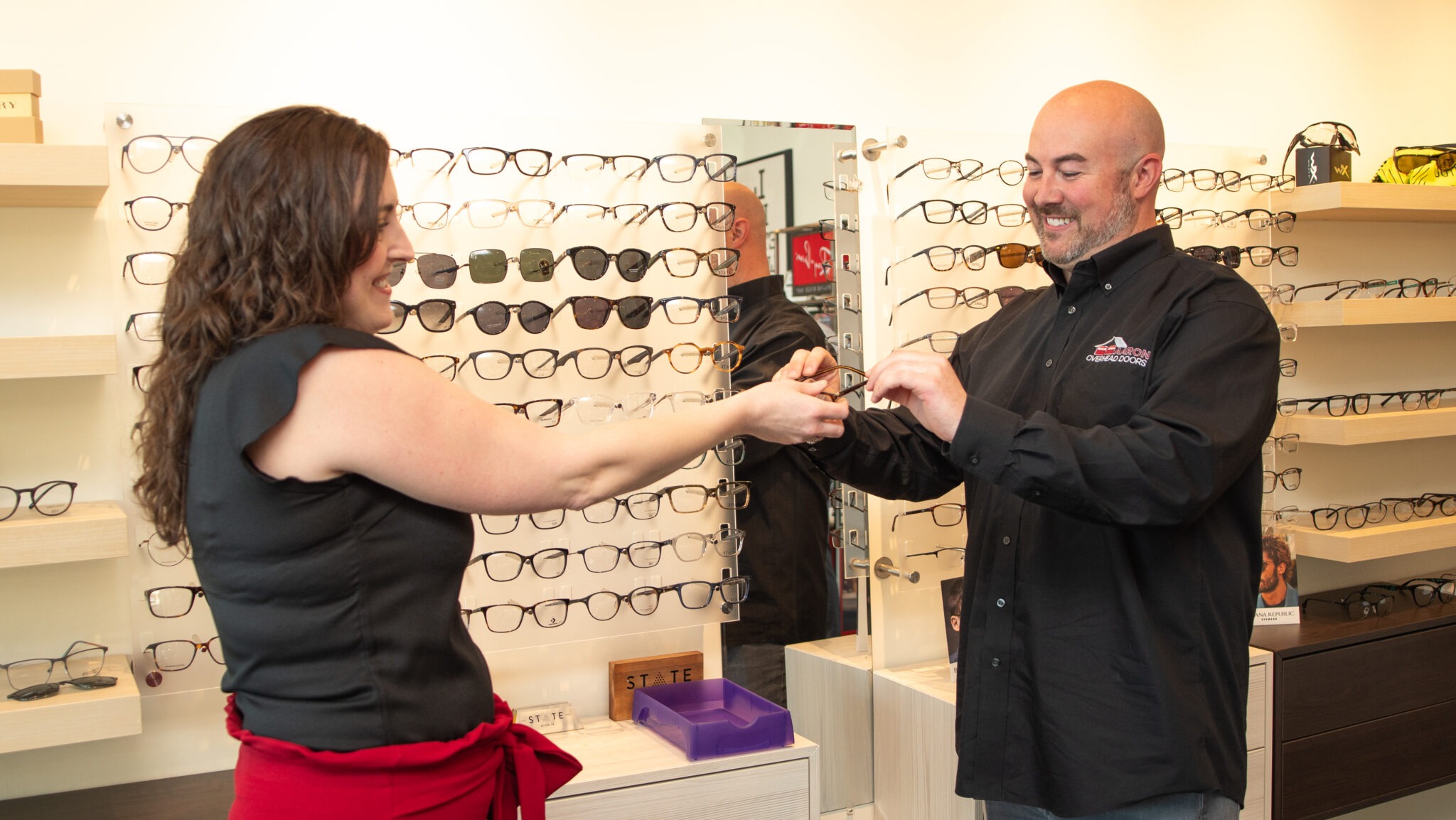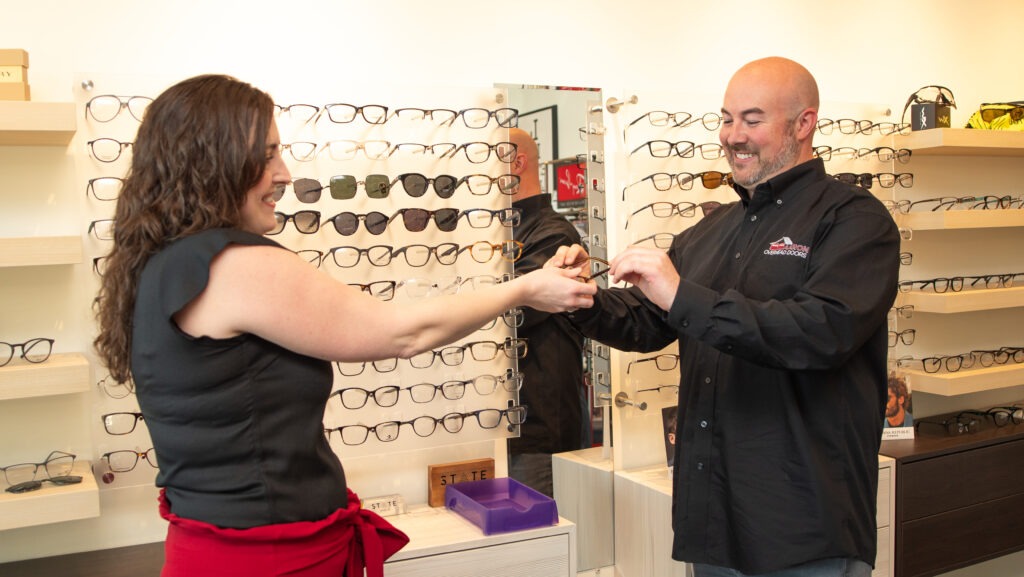 Need Help Choosing Between Contacts vs Glasses?
Each individual is different, and their preferences and lifestyle play a huge role in determining what corrective lenses best suit them. Convenience, appearance, cost, and comfort are all factors to consider when choosing between contacts vs glasses. Even considerations such as allergies should be part of the decision-making process, as a person with allergies would benefit more from glasses than contacts due to irritated eyes.
When in doubt, contact your local optometrist for help! At Eyedeal Family Eye Care, our team goes to great lengths to provide eye care solutions that suit your lifestyle, look and feel great, and match your budget. We offer numerous brands and styles of frames and contacts. We're happy to answer any questions you have when choosing between contacts vs glasses and assist you on your journey toward healthy eyes! Book an appointment with us near Buford, GA!